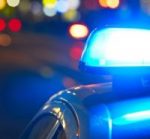 One newly arrived Knox College student has had a less than stellar start to the school year.
A 19-year old student was walking back to his dorm from the school library early Saturday morning when he was approached by what he described as four to five black males.
One of the suspects wearing a light blue hooded sweatshirt demanded his phone while the other suspects surrounded him.
The victim said that he was hit in the back of the head with what he believed was a fist, knocking him to the ground.
He told officers he immediately got up and began running.
He suffered cuts on his feet and legs from falling a second time while running due to the sandals he was wearing.
After reaching Seymour Hall Student Union he spoke with campus security who alerted Galesburg Police.
He was unable to provide a more detailed description of any of the suspects.
Knox Campus Safety told police they would be reviewing security footage to retrieve video of the incident.
Knox's move-in day for student was Friday and classes started Monday.