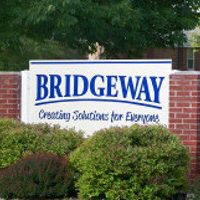 Mark Blackburn has been elected chairman of the Board of Directors of Bridgeway Inc. in Galesburg. Blackburn has served as a member on the Bridgeway board for the past 15 years.
He has also been with First Mid-Illinois Bank & Trust for the past 23 years – and has served as Community President of First Mid-Illinois Bank & Trust since 1998.
In a press release from the Bridgeway board, they state that: "Bladkburn's expertise in finance and risk management business operations, as well as his healthcare knowledge, will serve the Board…well in their governance and oversight responsibilities.
Blackburn's credentials don't stop there though: "I'm also Chairman of the Board for Galesburg Cottage Hospital, Chairman of the Board for the Orpheum Theatre, and a board member for the Knox County Area Partnership," Blackburn tells WGIL.
Also at a July board meeting, Emily Webel and Kevin Maynard were elected to the Bridgeway Board of Directors. Webel, a Farmington resident, is the Regional Director for the Knox County Clinton Health Matters Initiative.
Maynard is the Executive Director of the Orpheum Theatre in Galesburg and serves on the board for the Illinois Presenters Network and Galesburg Community Preschool. Beau Ingledue was also elected as Vice Chairman of the Board.