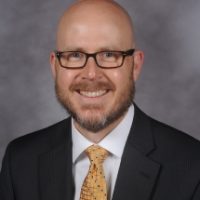 With Tuesday's passing of a compromise version of the evidence based funding formula, administrators are left looking trying to figure out what funding will now look like.District 205 Superintendent Dr. John Asplund tells WGIL that there is plenty to like like an evidence based funding model that enforces no penalties for schools falling within existing TIF districts.
However he does have concerns regarding the use of public funds going toward private schools.
"The public school folks, we oppose that because you're using state dollars to fund private schools and you can't ever figure out a way to fund public schools," Asplund says. "But there's a provision in there that's interesting. If a private school wants to take that money they have to test the kids just like we do."
Asplund had an issue with language that enabled property owners in high-wealth districts to petition to lower their property taxes – cutting revenue for schools.
He said that this petition undermines the democratic process of electing a school board.