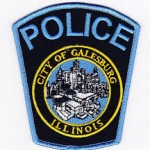 Galesburg Police and Knox County Circuit Court records indicate a Galesburg man faces felony drug charges after he allegedly had 20 pounds of marijuana in his possession a week ago.
Records indicate 34-year-old John Thielbert faces Class-X felony charges of Cannabis Trafficking and Possession of More than 5,000 grams of Cannabis with Intent to Deliver, among other counts.
Police reports say officers raided Thielbert's Campbell Avenue home last Friday night, resulting in cannabis being found in various parts of the home, along with what's known as cannabis wax, and nearly $18,000 in cash.
Thielbert posted bond after being arrested during a traffic stop prior to the raid and is not in custody. He reportedly was on parole from a federal drug case out of Texas filed more than ten years ago.
It's not clear when Thielbert will be in court on the new case. A judge, records state, has okayed the cash remaining in police control.