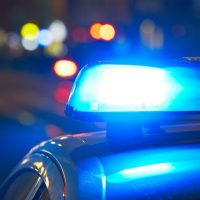 Around 2:00am Tuesday morning, a Penske Van driven by John and Donna Huizenga was travelling westbound on Interstate 74. 
As the couple, both 70 years of age, neared the East Main Street overpass, John Huizenga said he swerved to avoid an unknown object in the roadway.
According to Illinois State Police reports, the van drove through the median and fell down onto East Main street – coming to a rest on the opposite-side embankment.
Members of the Galesburg Fire Department arrived on-scene and used the "Jaws of Life" to remove both van doors to extricate the couple – who suffered serious injuries.
Due to poor weather conditions, the couple were taken to Galesburg Cottage Hospital before Life-Flight could transport them to St. Francis Hospital in Peoria.
As of Thursday, John Huizenga is still listed as serious condition while Donna Huizenga is now considered in good condition.
The farming couple commonly run a fresh produce stand commonly seen in Galesburg.
WGIL News will have additional updates as soon as they become official.