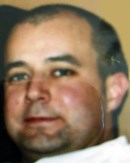 A former Galesburg police officer has lost his battle with cancer.
Brett Knabel, was most recently a Lake County Sheriff's Deputy while residing with his family in Trevor, Wisconsin but served on the Galesburg Police Department from the late 90's to 2005.
The Galesburg native was surround by family at home when he passed Tuesday at the age of 42 according to a Strang Funeral Home obituary.
The obit goes on to tell how Knabel's Christian faith was extremly important to him.
He was even working on a Master's of Divinity from Liberty University.
Knabel is survived by wife, Tracy of 20 years, their three children Tyler, Brandon and Lexi and both of Brett's parents.
Visitation is scheduled at the Strange Funeral Home of Antioch on Friday from 1 to 7 p.m. and again a half hour before the funeral Saturday 11 a.m. at the Chain of Lakes Community Bible Church at Lake Villa, Illinois.
There will also be a service 11 a.m. Monday at Bethel Baptist Church in Galesburg.