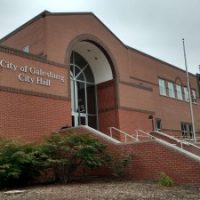 Tonight's Galesburg City Council meeting is heavy on traffic and streets. 
Alderman have on final reading ordinances that would remove parking restrictions on Willard near Silas Willard School and add yield signs to intersections on Pleasant Avenue.
Council could also approve amending the liquor license ordinance to make it so if a business recieves a license and doesn't open in an appropriate amount of time the city can have it back.
Staff says this is to prevent a business from holding a license without using it, making it unavailable to other businesses.
Also an intergovernmental agreement could be reach between the city and Knox County.
It would be for city personnel to maintain and inspect traffic control devices at the the corner of County Highway 9 and 10.