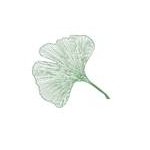 The G.L. Vitale Family Foundation has gifted four community organizations with a share of $110,000.
President of the Foundation, Andrea Vitale says all four of the organizations provide cultural and educational activities in Galesburg, which is in line with the foundation's mission.
Nearly half of the distributed funds are going to The Orpheum Theatre's capital campaign. They received $50,000 this year as well as last.
The Knox Galesburg Symphony received $3,750 and $40,000 is going to the National Railroad Hall of Fame, the same as last year.
Vitale says that while residents cannot yet see the results of the Hall's efforts but "behind the scenes efforts are of a magnitude that extends beyond this community."
Carl Sandburg Historical Site Association received $18,000 after state funding to maintain the historic site has been called "grossly inadequate" in recent years.
A large share of that money will go towards site preservation, repair and beautification. The rest will go towards purchasing copies of Sandburg's work to give to school and audiences.
Last year Praire Players Civic Theatre and the Knox County YMCA received funds as well.