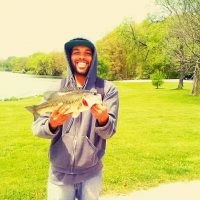 MOLINE, Ill. (AP) — Crews have pulled the body of a Galesburg man from the Mississippi River in Moline who had gone in the water after his son fell in.
The Moline Police Department says the body of 25-year-old Malik A. Williams was recovered about 10 a.m. Friday near where he was last seen. Crews aboard a Rock Island Arsenal Fire Department rescue boat found Williams' body. The Rock Island County coroner says an autopsy isn't planned but toxicology is pending.
Police say officers responded about 8:30 p.m. Tuesday when they found Williams and his 6-year-old son had fallen into the river. The pair had been fishing at the time. Police say a man who was driving near the scene heard screams from the riverbank and was able to bring the boy to shore.