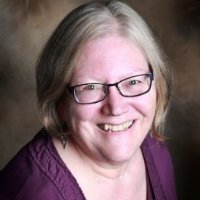 Galesburg Public Library Director Harriet Zipfel has announced she will step down in October.
The library's trustees will discuss forming a search committee to be tasked with finding Zipfel's replacement when she retires 4 months from now.
Zipfel has been in the role for the six years and although Zipfel thought she would stay in Galesburg after her retirement but she says that she will return to Belleville for family reasons.
Board member Laurie Muelder expressed appreciation for Zipfel saying she will be missed.
It was in Zipfel's tenure that the GPL secured a grant for a new library but the funds to be allocated from the state have been long awaited.
Tune in to Galesburg's Evening News tonight at 5:10 as Will Stevenson talks to Zipfel.