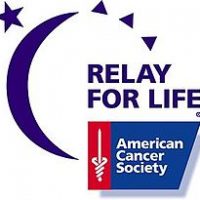 You don't have to be a farmer to enjoy an event going on Saturday at the Knox County Fairgrounds to benefit the Relay for Life.
The 4th Annual Tractor – A Hope for a Cure will run from 8 a.m.  till 8 p.m. Saturday in Knoxville.
Events going on include a tractor parade throughout the Knoxville countryside, lawnmower, truck, and tractor pulls, and a day long tractor show.
Mark Larson, one of the organizers for the event, said their tractor parade through the rural area starts things off in the morning,  "we will head out towards the Knox County Nursing home. Then head down through Knoxville, and go out through the countryside and come back on County 10. And wrap ourselves around there."
Larson says food is being provided, saying there is plenty of it including brats, pork chops, and pork burgers with breakfast, lunch, and dinner available.
During the noon hour break they'll be holding an auction and handing out tractor show awards.
Admission is free to the tractor show and pulls.