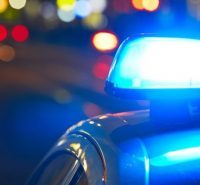 A Galesburg man is now facing federal charges instead of state counts relating to the distribution of methamphetamine.
Federal court records indicate 43-year-old Daryn Vandenbloomer Junior appeared in a federal courtroom in Rock Island yesterday, facing two counts alleging distribution or sale of a controlled substance, and one count of Conspiracy to Distribute a Controlled substance — all as filed by a federal grand jury.
The charges allege Vandenbloomer had meth and tried to sell it between September and December of last year, and that he had the drugs in his possession in both Knox and Warren Counties.
Vandenbloomer — who served federal prison time more than a decade ago on similar charges out of the state of Idaho, pleaded not guilty in the new case and asked for a trial by jury.
He will be back in court in Rock Island next Thursday. A trial could start as soon as late June.