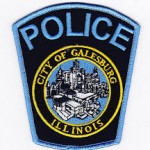 The reports of gunshots being fired keep coming to Galesburg Police.
This time, Galesburg Police say a report of shots fired came around 1:30 Saturday morning in the 14-hundred block of Morton Avenue.
Police reports indicate investigators found two spent shell casings in front of a house there. They aren't saying much else, and aren't sure who might have opened fire.
No suspects are in custody. You can call Galesburg Police or Galesburg-Area CrimeStoppers if you saw something or know who might have done it.