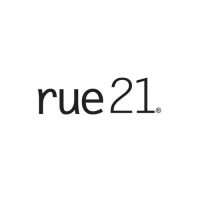 A teen and young adult clothing retailer, the subject of bankruptcy rumors in recent years, is falling prey to growing online sales, but locations in the immediate are not being affected.
Pennsylvania-based teen clothing retailer Rue 21 announced over the weekend it is closing 400 of its 1,200s – or, about a third of what it has open.
A company statement online and on its Facebook page say it's true they are closing "some" stores, there are still about seven-hundred stores across the country remaining open, as well as its website.
It directed customers to go to its website to search stores and which ones will be closing. The three-year-old store at the Seminary Square Shopping Center is not one of them, nor are the stores at Southpark Mall in Moline, and Northwoods Mall in Peoria.
The Seminary Square Rue 21 store opened in February of 2014.
A statement posted online and on its Facebook page says the closures are difficult but necessary, and published reports blame the growing online retail market.
No word on how long it will take to close the stores that are shutting down.