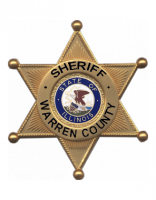 Warren County is experiencing a string of burglaries outside the city of Monmouth.
Thirteen reports of burglary to motor vehicles in the village of Kirkwood and an additional three reports were filed in Alexis.
According to a press release from the Warren County Sheriff's Office, some cases of motor vehicle theft involved the vehicles parked inside of garages.
Items taken included cash, prescription pills, knives, electronics, and a firearm which was taken from a vehicle in Alexis.
The Sheriff's office encourages people to secure valuables and lock vehicles doors as well as doors to their residents.
Any information in the cases is requested, you can contact the Warren County Sheriff's Office at 734-8505 or Crime Stoppers at 734-9363