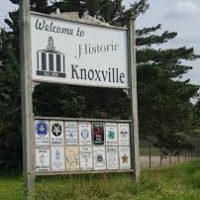 Last night the Knoxville City Council discussed and approved rate increases for building permits.
The recommendation came from the city's building inspector Larry Reed, noting that Knoxville's rates were far lower than other communities.
Increases of individual items such as residential garages both attached and detached would increase from ten cents to twenty cents a square foot.
Other increases such as fence permits, which currently is a flat twenty-five dollars for the permit, would increase to fifty dollars.
The council voted in favor of the rate increases seven-to-one, with Alderman Toby Myers voting against it.
Also on the agenda last night was a second reading of a proposed water and sewer rate increases by Alderman Ed Mahar.
The proposed increases would raise both the water and sewer rates by twenty-cents.
Due to a clerical issue, sewer was omitted from the agenda and so it could not be voted on, the council voted to table the item.
Also approved was the hiring of two part time grounds maintenance workers, the appointment of Neil Smith to serve on the zoning board where there is still a vacancy.
Additionally, the council approved the request of Jim Eastwood to help fund the fishing derby.
The approved funding request was for $250.