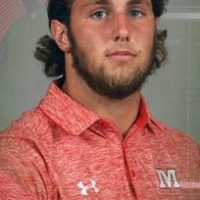 The Monmouth College community is mourning the death of a student athletes.
20-year-old Austin Ray died as a result of injuries sustained in a motorcycle accident Saturday near his home in Mount Zion, Illinois.
Ray was a standout athlete for both the Fighting Scots' football team as well being a sprinter in track and field.
He trained his academic focus on a degree in wellness administration.
An obituary from Moran and Goebel Funeral Home in Decatur says that Ray love fishing, boating, four wheeling and golfing.
MC football coach Chad Braun calls Ray the leader of the special teams unit and said he had the speed to be a starting running back on most teams.
Monmouth President Clarence Wyatt extended his sympathies to the Ray family through a statement saying, "at times such as these, we realize even more the depth of feeling and mutual support that comes with being a member of the Monmouth College family."