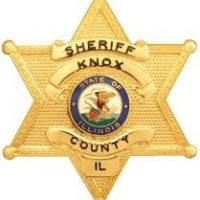 A routine traffic stop conducted by Knox County Sheriff's deputies Saturday night resulted in the seizure of over 34 pounds of marijuana.
A department release says that they conducted a traffic stop on I-74 near mile marker 57 for no headlights.
71-year old Stephen A. Melfa of Rising Sun, Maryland was the driver.
Melfa was driving a rented vehicle that officers asked to search the trunk of, which Melfa refused.
When told that deputies were calling in a Galesburg Police K-9 handler to perform a free air sniff, Melfa replied, "you got to do what you got to do, officer."
The K-9 arrived and alerted leading officers to around 30 vaccum sealed containers of cannabis weighing it at a total of over 15,000 grams.
The Sheriff's Department says that amount carries a street value of $170,000.
Melfa has been charged with cannabis trafficking and delivering over 5,000 grams of cannabis which are both Class 1 felonies, carrying a sentencing range of 4 to 15 years per charge.