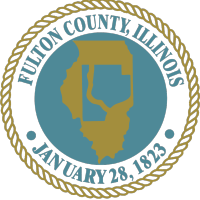 A Fulton County woman was taken into custody by Sheriff's deputies on Christmas Eve after an apparent dispute over some loose ponies.
Complainants in rural Astoria told officers of an altercation that had taken place in the residence between a male resident and neighbor, 67-year Patricia A. Alford.
According to a release from the Fulton County Sheriff's Department, a pony belonging to Alford's neighbors had gotten loose onto Alford's property.
This resulted in Alford entering the neighbor's home and allegedly spitting in the face of the male resident and kicking him in the genitals.
Officers were on scene, attempting to remedy the situation with the pony, when Alford began to shout profanities at them.
After several warnings to go inside her home, deputies arrested Alford.
She currently is being held in the Fulton County Sheriff's Office awaiting a court appearance on charges of criminal trespassing, battery, resisting a peace officer and disorderly conduct.